About Mark Knight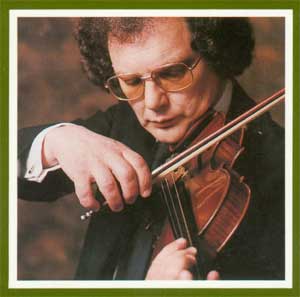 Mark Knight
Mark Knight was Professor of Violin and Viola at the Guildhall School of Music and Drama in London for forty years (1976 - 2016) and Tutor of Violin and Viola at the Royal Northern College of Music in Manchester from 2005 to 2012. He was born in Kidderminster, Worcestershire in 1941 and began learning the violin at King Charles I Grammar School with James Price under the County Council's subsidised instrumental teaching scheme. When his family moved to London in 1957 he continued his violin tuition with Martha Jackson at St. Olaves Grammar School. Martha had studied with Max Rostal, a pupil of Carl Flesch, who had become his assistant and successor on the latter's death in 1944. It was through Ms. Jackson that Mark Knight was introduced to the Carl Flesch Scale System.
On beginning his studies at the Guildhall School in 1959 he became a student of Yfrah Neaman, who had succeeded Max Rostal as Senior Professor of Violin at the school and who had studied with both Flesch and Rostal. In 1962 Mark won a scholarship to the Tanglewood Festival, the summer school run under the auspices of the Boston Symphony Orchestra in Massachusetts, U.S.A.
Continuing post-graduate studies with Yfrah Neaman he free-lanced in London playing occasionally in the London Philharmonic Orchestra but mainly as leader of the New Cantata Orchestra of London, a chamber ensemble specialising in baroque, classical and some contemporary music. He also began teaching and this, with his developing interest in c17th and c18th violin repertoire, led him in 1969 to join a group of musicians set up by the Southampton Education Authority to foster music in the city's schools and provide instrumental instruction to all pupils who showed an interest in playing an instrument. This involved, apart from teaching, coaching sections of the city's Youth Orchestra and giving recitals in the schools and public concerts in the Southampton Art Gallery.
Meanwhile Yfrah Neaman had been appointed Consultant for Violin and later Artistic Adviser for Wells Cathedral School's Specialist Music Scheme established in 1970. In 1973 Mark Knight was appointed to the Specialist violin staff on Yfrah Neaman's recommendation and in 1976 he was appointed Senior String Tutor in the Specialist Music Department which included training and directing the school's Chamber Orchestra. During this period many of the Specialist Department's string playing students began their training to go on to have successful professional careers, many becoming senior members of symphony and chamber orchestras throughout the country and, in the case of Philip Dukes, an international soloist and chamber music player.
Also In 1976 Allen Percival, Principal of the Guildhall School, invited Mark Knight to join the string teaching staff, initially for violin but subsequently for viola too. He had taken up the viola when at Wells where one of his viola students was Philip Dukes who he continued to teach at the Guildhall School. Also at the Guildhall he taught Oliver Webber and through their mutual interest in c.18th repertoire he supported Oliver's decision to take up the baroque violin. They continued their collaboration at Cambridge University, where Oliver was a student at Jesus College, as Mark Knight was visiting the university occasionally for individual teaching and chamber music coaching. Oliver went on to study in Amsterdam and is now an established string player in the period performance movement. Another long-term pupil at the Guildhall School was Lawrence Power who is now acknowledged as one of the most distinguished viola soloists in the world.
During his pedagogic career Mark Knight came to realise that there were serious gaps in the teaching repertoire. First of all he believed Mozart's first two violin concertos were unjustifiably neglected, especially No. 2 in D, K211, which he had studied with Yfrah Neaman when at the Guildhall. Yfrah had provided a cadenza for the first movement and this stimulated him to write one of his own. This then led on to composing cadenzas for the other movements where the text indicated one was required and this, in turn, led on to writing cadenzas for the first violin concerto in B flat, K207. He felt that one of the reasons for the neglect of these works was the absence of cadenzas for them in contrast with the later concertos, especially those by Joseph Joachim for Nos. 4 and 5, K418 and 419, which are magnificent models of cadenza construction. The cadenzas for Mozart's first two violin concertos was the first publication of Strings Attached Ltd..
Allen Percival was also Managing Director of Stainer & Bell, the London based music publisher. The company owned Augener, a publisher of pedagogic string material, including Kreutzer's 42 Studies for Violin. The edition dated back to the early years of the c.20th and the print run was nearly at an end. Allen Percival asked Mark Knight to prepare a new edition based on the most reliable available sources. Kreutzer's violin studies are core teaching repertoire but have been edited by many virtuosi and pedagogues and published by several companies since 1806 when they were first printed, thus acquiring many errors and mis-leading editorial instructions. Mark Knight managed to persuade the National Library in Paris to provide photocopies of the first printed edition which Kreutzer would have overseen and it enabled him to begin work on producing an accurate text for contemporary violinists. The project took nine years, finally being published by Stainer & Bell in 1993. It persuaded him to form his own publishing company, Strings Attached Ltd..
Working with viola students at the Guildhall School drew his attention to the paucity of c.18th solo repertoire for the instrument. Standard audition and examination material was limited to concertos by Hoffmeister and Stamitz, useful teaching material but not particularly inspiring. More problematically, the published cadenzas available, usually for the first movement only, were not in c.18th style nor of classical era string technique, exploiting the composer's personal display characteristics and foibles. So, following on from his cadenzas for Mozart's early violin concertos, Mark Knight composed cadenzas for both Hoffmeister's and Stamitz's Viola Concertos and, where required, for all three movements. The cadenzas are carefully constructed from the musical content in the movement to which they relate.
In 1995 Mark's daughter was engaged to play Haydn's Cello Concerto in C with the English Sinfonia and asked him to write cadenzas for her. When working on the project he used the viola as its strings are tuned to the same notes as the 'cello but an octave higher. He adhered to the same discipline as for the viola concertos but soon realised that Haydn's work was of a monumentally greater stature than those of Hoffmeister or Stamitz and decided that viola players should have the opportunity to perform this magnificent classical era concerto and rid themselves of the restrictions hitherto imposed. After all, violists played the Bach 'cello suites, why not Haydn's 'cello concerto? Subsequently Strings Attached Ltd. published the 'cello cadenzas and the full concerto with the cadenzas for the viola.
Teaching at a music college obviously involves assisting students develop their instrumental technique and this must include scale practise, essential for string players, reflected in scale presentation requirements for examinations. The Carl Flesch Scale System has almost universally been the most influential manual for string players in Europe for decades since its publication in 1926. The distinguished American pedagogue, Ivan Galamian, produced several books in the 1960's which included scale material similar to Flesch but it highlighted the need for the Flesch system to be brought up to date, reflecting the increased technical demands being made on violinists and, importantly, violists through the c.20th and up to the present day. Flesch set out to provide a logical and comprehensive system of fingering providing a basis upon which violinists could develop a secure left hand technique. However, his system was not as rigorous as he claimed. For example, his fingering for the three octave scale in G-sharp minor leaves what string players call the half position immediately, contradicting his own observation that players should familiarise themselves with the half position for playing in sharp keys which is invariably more comfortable than avoiding it. Also, in the double-stop scales in 3rds, he avoids the highest positions by changing into 6ths at the top of the scale thus not fully completing the exercise. Furthermore, the fingerings are not consistent from key to key in scales in both 3rds and 6ths. All these issues are addressed in "Carl Flesch Plus, Volume 1", published by Strings Attached Ltd..
Another complicating issue is that in his attempt to make his Scale System comprehensive Flesch writes various bowing instructions which clutter the text and can distract from the essence of the exercise in question. "Carl Flesch Plus" is presented free of any bowings and in a simple rhythmic structure which the Preface makes clear is not intended as in any way an instruction, although a few preparatory exercises are included as suggestions in appendices. Teachers will have their own ideas as to how the scales can be practised. The emphasis in "Carl Flesch Plus" is on fingering but tone production, particularly in the high positions, is clearly an essential ingredient of the technical development of the player, for which scale practise can be vital. "Carl Flesch Plus, Volume 2" sets out scales in 3rds, 6ths and fingered 8ves for examination presentation, in pitch order starting in the lowest position. The presentation includes both fingered scales, based on the fingerings in Volume 1, and on the left hand page the same scale devoid of fingering for personal choice. Volume 3 provides single-stop 3 and 4 octave scales which include harmonic minor scales which, for some reason, Flesch omitted from his System. All three volumes are available for both violin and viola.
Mark Knight is now retired and lives in Cornwall with his wife, Patricia Noall, a violinist and violist who also studied with Yfrah Neaman. She also taught at The Guildhall School in the Junior Department and at Wells Cathedral School on the Specialist Music Scheme for many years. She continues to teach a select few pupils on line from home.